In just five years, EIKON Group has established itself as a global player in digital mastering, versioning, and localisation, serving all the major studios. Now it is set for further growth as it opens a landmark new facility in Los Angeles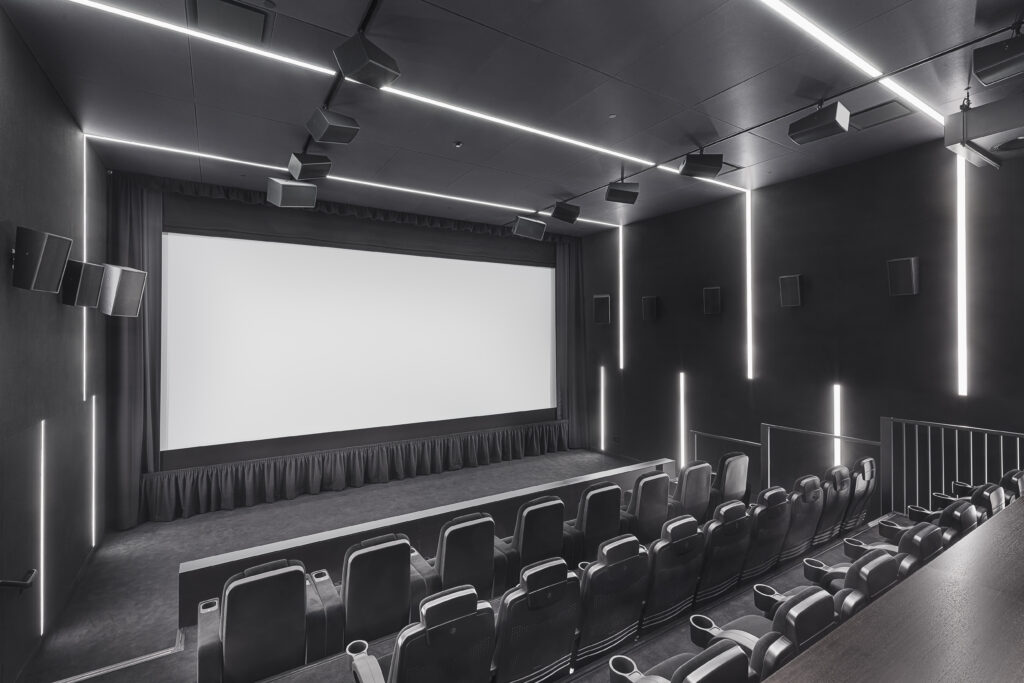 Celebrating its fifth anniversary, technology solutions and servicing company EIKON Group has opened a new "world-leading" mastering, versioning and localisation facility in Los Angeles. The landmark facility encapsulates EIKON's rapid growth as a creative, editorial and technology hub for the motion picture and entertainment industry.
It is a growth that has supported the rising volume and complexity of content fulfilment for global distribution, whether for a theatrical global day-and-date release or a fully localised episodic international over-the-top (OTT) platform release.
"Speed to market is always a pressure point for studios and one that has become even more intense and time-compressed as the number of platforms and formats has multiplied," says EIKON chief commercial officer Richard Fish. "We feel it's our job to take on that pressure and accommodate changes within our workflow, continually delivering on this — on time-sensitive projects for our clients over the past five years. That's the reason we have been able to continue to expand our services worldwide."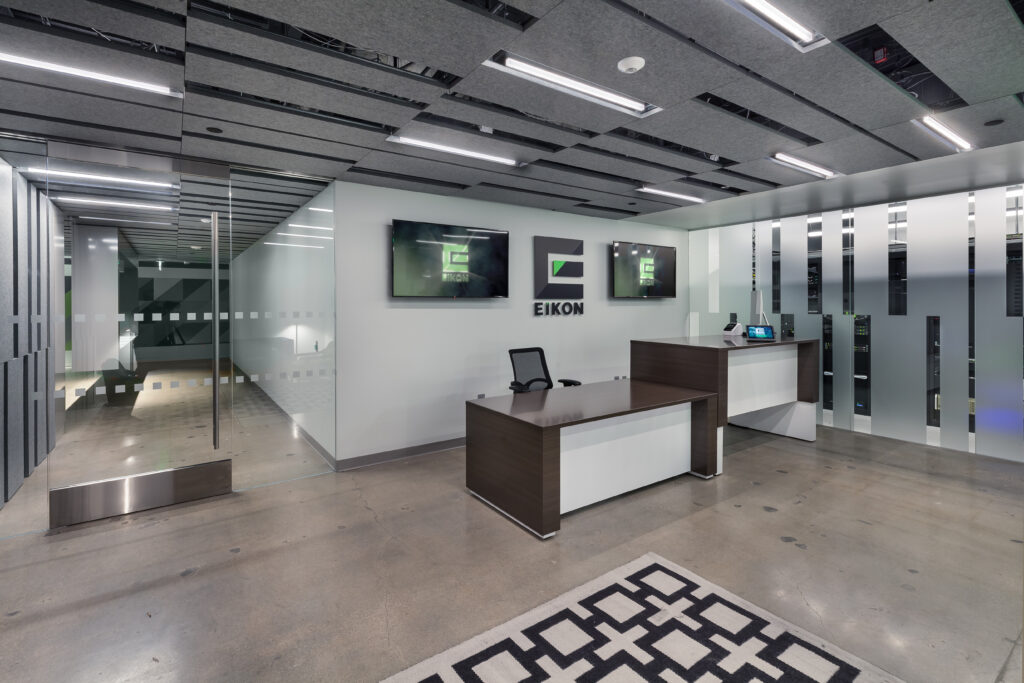 EIKON Group's clients include the major studios and entertainment distribution companies, including Paramount Pictures, Sony Pictures, 20th Century Fox, Netflix, CBS, Universal International Pictures and Warner Bros.
Making a mark
The company hit the ground running with its first facility in London's Soho in 2014. President and CEO Peter Wright, chief information officer Jon Gardner and Fish together with chief innovation officer Rick Corne and chief creative officer Rus Wetherell brought an extensive and reputable track record but still had to convince Hollywood executives to place their faith in a new entrant.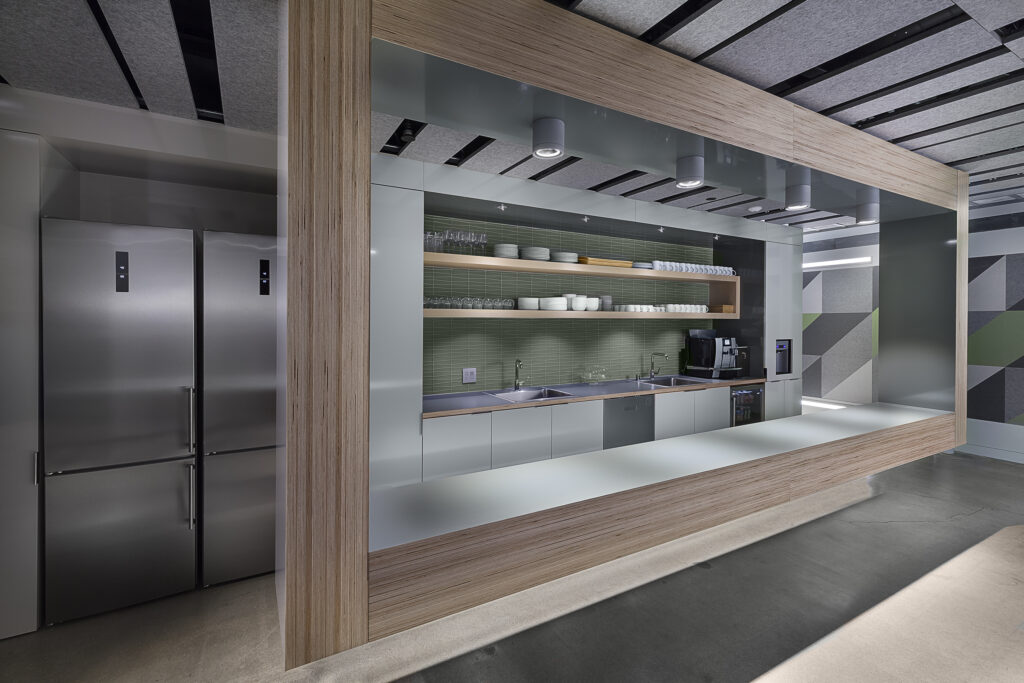 "We had a set of core principles from day one, on which we continue to base our business today," explains Wright. "In essence, we believe you must have the best people aligned with the best technology in order to deliver the best output. Miss one or the other and you will inevitably compromise your offering."
The company emerged at a point in the evolution of distribution media when 35mm film, videotape, and digital technology was converging onto data. EIKON's Poland Street flagship in Soho was designed from scratch to take advantage of bespoke software and automation to create a new type of data-centric facility.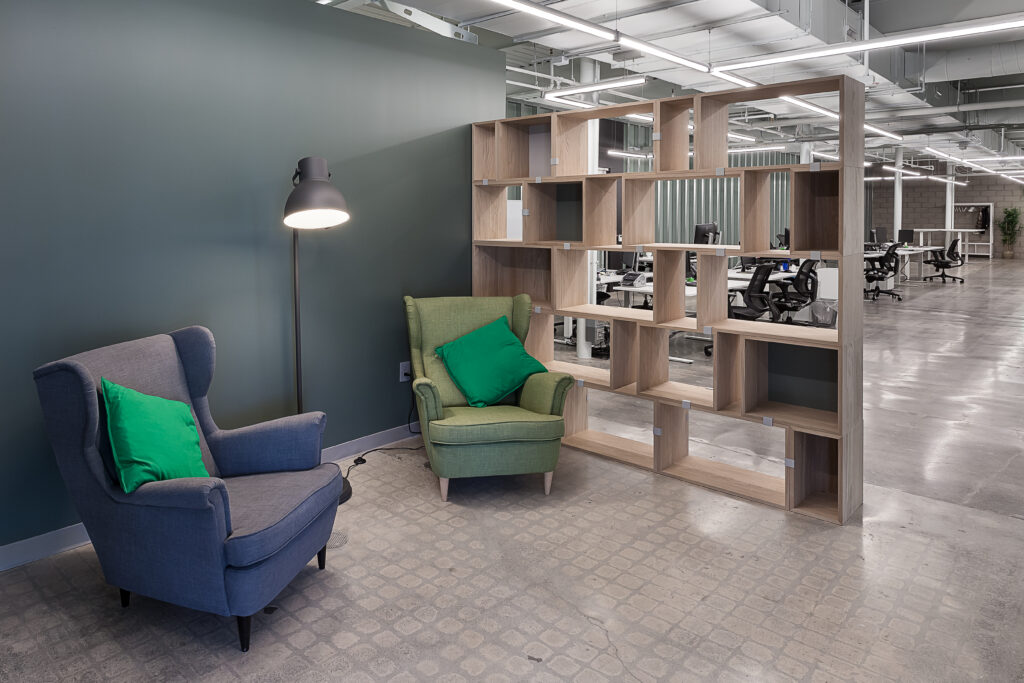 "When everything you handle is data, it allows you to build infrastructure that delivers multiple assets to multiple platforms," says Gardner. "Having this holistic approach enables huge efficiencies in the creation of digital assets, but it also allows for localisation, motion graphics, VFX, subtitling, translation and archive services to be fully integrated into one set of workflows under one roof."
After establishing itself in the market, EIKON quickly grew by expanding into a larger (8,000ft²) facility in Soho's Golden Square, and in 2015 the company planted its first presence in LA. "We always had the ambition to scale up and we've been able to do that consistently while broadening our service offer," says Wright.
Localised content for a global business
The number and type of delivery formats required to be used by the industry have leaped 40-50% in the past few years, making the flexibility of the localisation and mastering partner essential. On top of the already intense period of 10-14 days in which facilities must typically turn around assets for full theatrical day-and-date releases, there are now a raft of versions that are required like Dolby Vision, ScreenX, Dolby Atmos, DTS:X and D-Box, which all need mastering, not to mention the phenomenal rise of direct-to-consumer online subscription platforms.

While Amazon, Netflix, and Hulu have led the way, the media and entertainment industry is poised to double down on this trend as SVoD launches from Apple, Disney and AT&T-owned WarnerMedia splinter premium content from the pack.
We had a set of core principles from day one, on which we continue today.

Peter Wright, EIKON Group
"The market is incredibly fluid," says Wright. "In five years we've seen the business shift from being based around the theatrical marketplace to the collapse of some distribution windows and the opening of new ones. Our ability to stay on top of this for our clients, and to be prepared for formats and platforms which have not even been released yet, is imperative."
Gardner adds: "Being involved with industry bodies and working groups to define specifications, and addressing industry initiatives and challenges are pivotal to delivering these new formats for our customers."
EIKON is an active participant in industry bodies SMPTE, ISDCF and EDCF, empowering it to help drive and define specification standards for the sector. It is also an active participant in IMF UG (Interoperable Master Format Users Group) — a global group of experts working together to define how the IMF universal distribution format will be used in future.
"IMF is a very big focus for EIKON and its future looks exciting for the industry," says Gardner.
Keeping pace
The company's technical backbone comprises a suite of technologies with the agility to keep pace with changing industry demands unencumbered by legacy systems. Its staff, meanwhile, are skilled in all aspects of the process.
"Our investment in technology, infrastructure, and bespoke workflows drives consistency and high-quality output, and automation is used wherever possible," says Gardner. "However, all of this is done to free up our people so they can focus on the creative and technical subtleties of the projects rather than just pushing buttons. Our people are highly skilled and essential to our service offering, they understand the pressure points of episodic content, they know how to align every asset for a theatrical worldwide release, and they are experienced in the nuances of mastering, translation, subtitling, and VFX."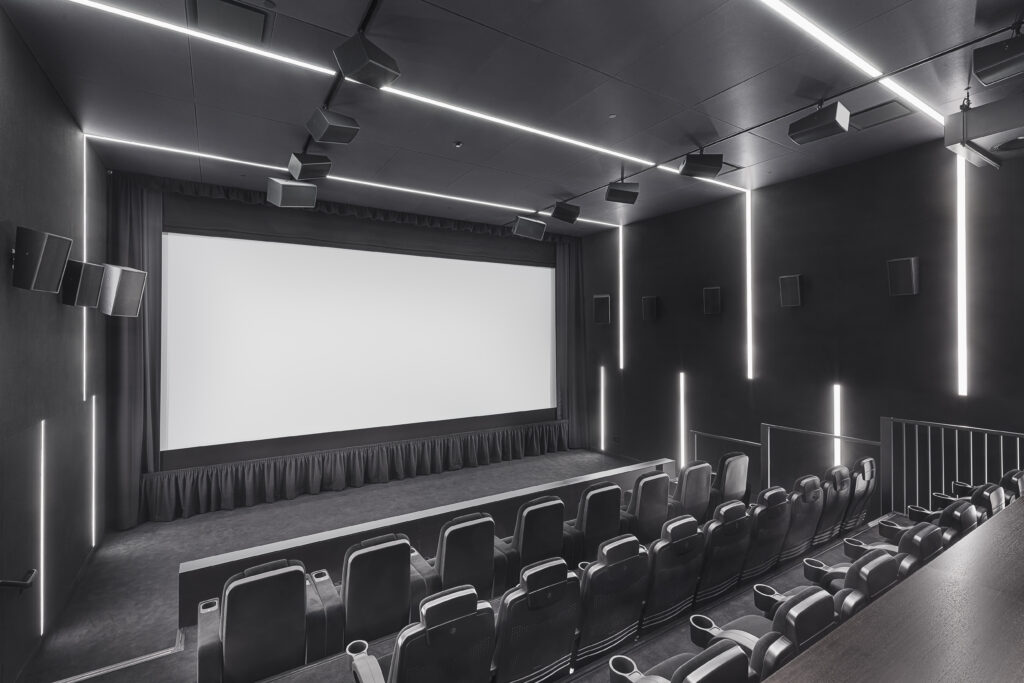 It's a blueprint that underpins the new California facility located in Burbank. The 20,000ft² building houses four state-of-the-art screening theatres (two with 30ft screens and two with 20ft screens). Projection is 4K Xenon, Dual 4K Laser (Dolby Vision) and multiple immersive sound formats (Atmos and DTS:X).
Four multipurpose media suites provide mastering and quality control for both theatrical and home entertainment content and are equipped with standard dynamic range and high-dynamic range monitoring and immersive audio arrays (9.1.4/7.1.4).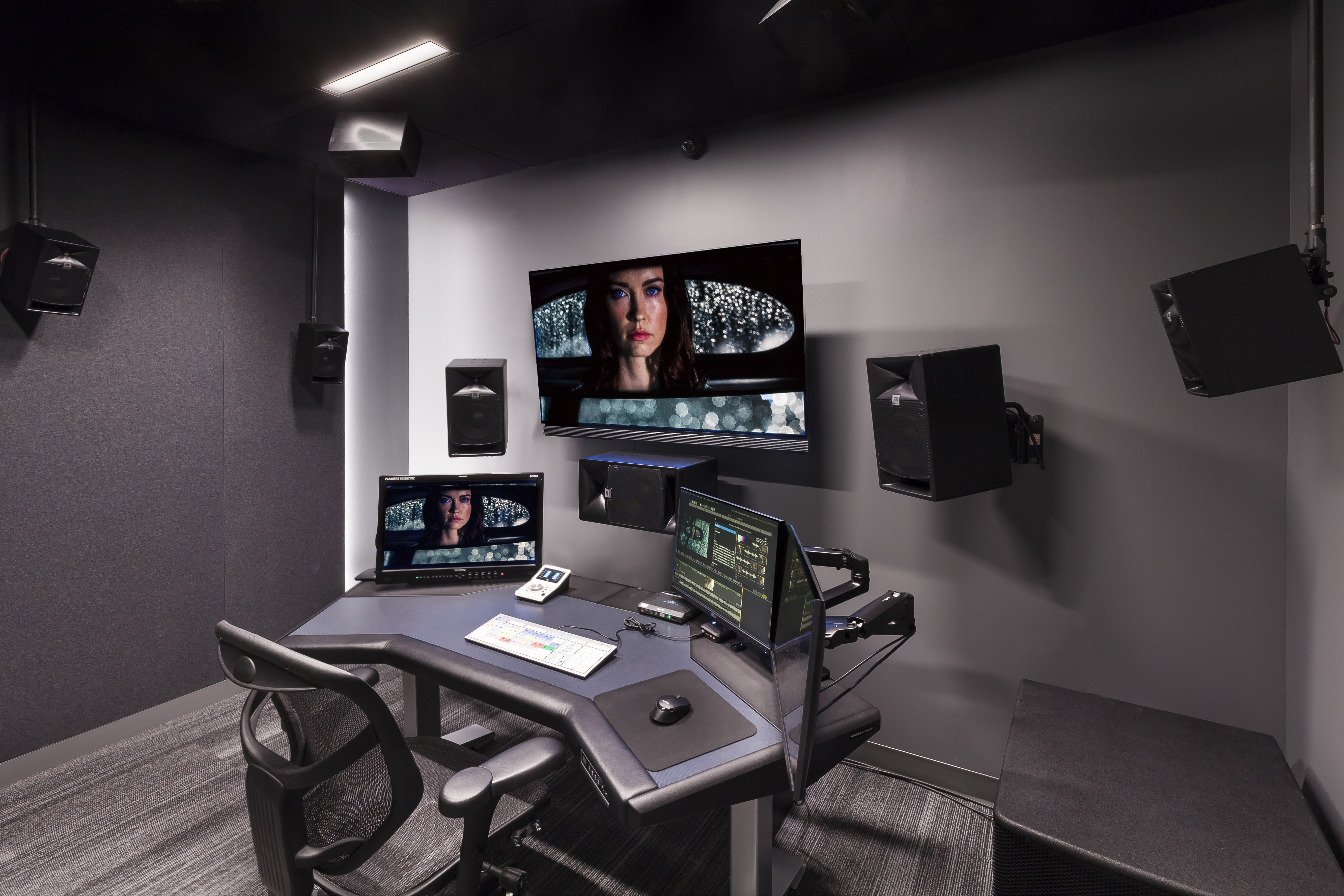 These are sited alongside large localisation and VFX areas with account management, technology and software development rounding out the rest of EIKON's latest building. The facility incorporates all the current company systems including Campaign Management System (CMS), cloud-hosted localisation system (META), EIKON KDM System (EI-KDM) and the in-house Distribution Management service (DISTRO). Operational since the end of 2018, EIKON's LA hub has handled Bumblebee for Paramount Pictures, Bohemian Rhapsody for 20th Century Fox, Spider-Man: Into The Spider-Verse for Sony Pictures, The Lego Movie 2: The Second Part for Warner Bros, and numerous Netflix titles.
Passionate about content
"We operate one platform across our entire business," says Wright. "The operations in London and LA are completely in sync with one another. Whether the job is localisation, project management or marketing, our systems ensure seamless continuity between both locations. The great thing from a client's point of view is that we don't operate siloed divisions. We have subtitling or mastering or VFX all under one roof."
This fluid workflow extends to the management of the business. The five co- founders, who are also board members and majority owners, remain hands-on, supervising daily operations from both London and Los Angeles.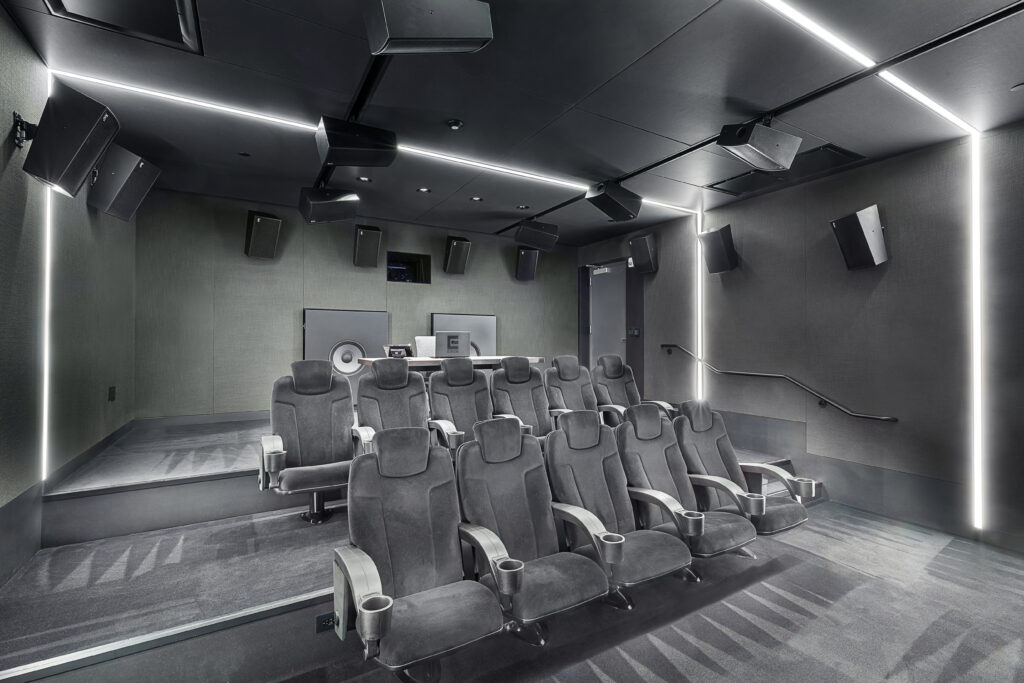 "We are fiercely passionate about our industry and our business and also immensely proud of our independence," says Wright. "These beliefs have been key to our growth. It has always allowed EIKON to make quick decisions to facilitate growth and not to be hindered by outside financial obligations. The big thing for us is that we are one company with multiple locations."
There are already advanced plans to open a first office in Singapore as a key media hub for the region where Netflix and Disney, among other majors, have set up shop.
Our clients are global so that's the role we must play too.

Richard Fish, EIKON Group
Fish explains that the co-founders are directly responsible and accountable for everything that happens in the business. "As shareholders and with our operating roles we can't pass the buck," he says. "We take that very seriously and our clients like the fact they have full access to the ownership of the business. If they want to discuss a project, they can discuss it with us.
"It's very important to us that we lead the business to ensure the consistency in terms of how we operate and how we manage the business for optimum client experience," Fish continues. "Our clients are global so that's the role we must play too. Globally, our systems are built to be easy to adopt, easy to use and easy to leave. We also encourage our customers to utilise these in a way that best suits their business. "As a vendor, we are never looking to lock a client into anything — especially our software. We want clients to work with us because we are good at what we do, and we believe we demonstrate that every day through our technology and service."