EIKON, a global leader in digital mastering and localisation, is perfectly placed to create dynamic releasing options for major clients.
Film distribution is evolving. The growth of the streamers, the wider adoption of day-and-date releasing and the ever-changing dynamic of the theatrical window means that distributors of all sizes have to stay nimble and responsive if they are going to maximise the opportunities of the global market for every release.
Yet, with this need for flexibility, one thing stays resolutely the same; a need for quality and precision when working with these valuable assets. That ethos is at the heart of London and Los Angeles based EIKON — a global leader in digital mastering and localisation for the entertainment industry. The company helps major studios and streamers localise and master their content for global distribution across any platform, with services including translation, subtitles, audio description, title sequences and censorship versioning.
In this way, EIKON is well-positioned to facilitate dynamic releasing options while also offering quality and precision at scale across their services and technology in the theatrical market and beyond.
Founded eight years ago, and having opened an outpost in Sydney to join its operations in London and Los Angeles, EIKON has developed its services and propriety technology — which includes translation management platform Meta and software platform Kampaign, for the management and distribution of global marketing campaigns — in direct consultation with those in the industry.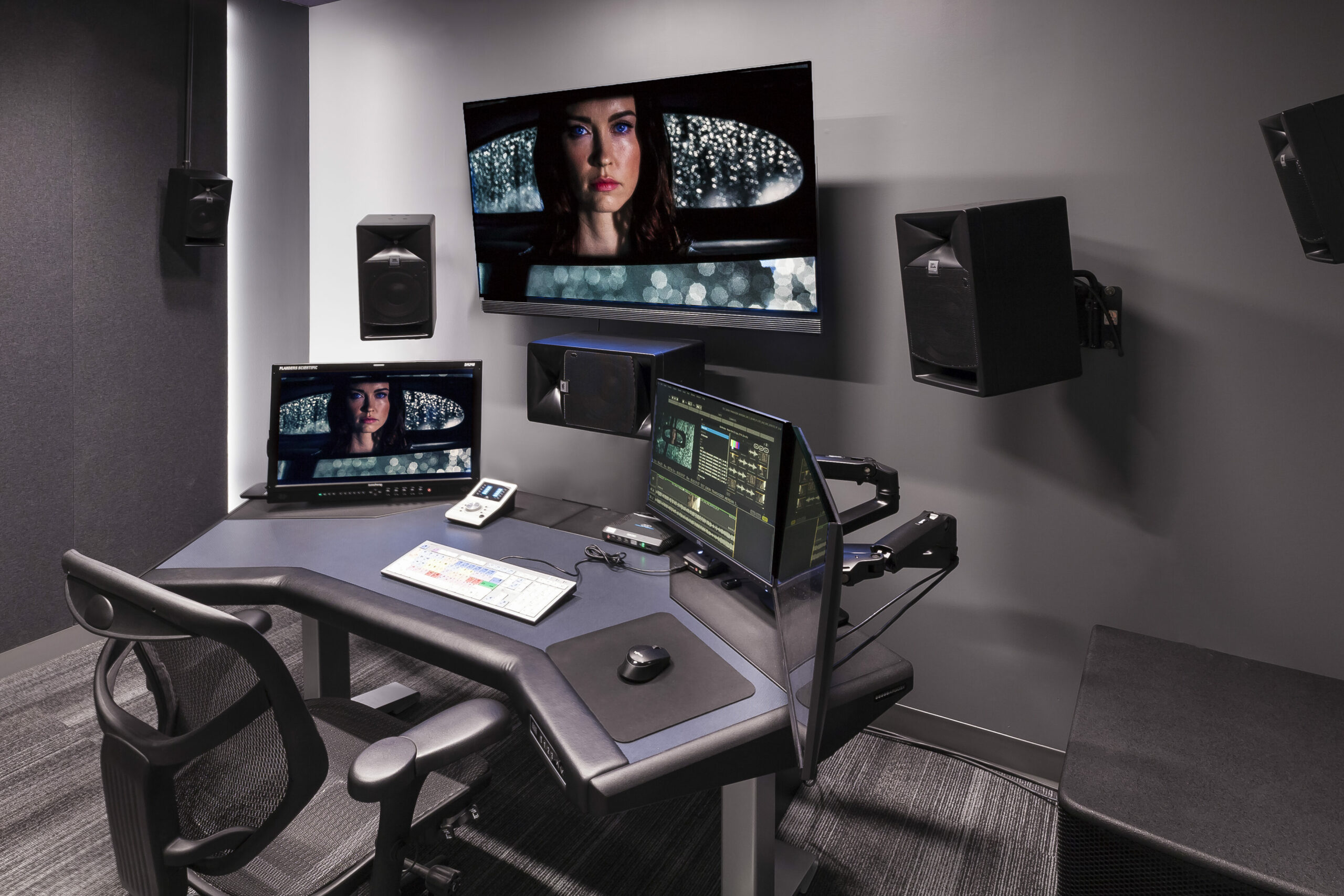 "The starting point for all our technology is engagement with our clients," says EIKON CEO Peter Wright. "We make sure that it's flexible. We don't just build things in isolation; we build things that are going to be available to all clients and all kinds of different needs, requirements and ways of working."
This hands-on approach means that all of EIKON's services can be tailored to meet a client's unique needs and makes any project "seamless across all territories," says Wright. Richard Fish, EIKON's COO adds: "We're always driving development and workflow conversations with the client in mind, and so our outcomes are completely aligned with our clients' ambitions."
Indeed, those clients who are having their ambitions met by EIKON include major studios such as Paramount (Sonic The Hedgehog 2, Top Gun: Maverick), Sony Pictures (Spider-Man: No Way Home, Morbius) and Warner Bros (King Richard, The Suicide Squad). Fish credits the company's foundation in theatrical delivery with being the bedrock on which the business has been built.
"Theatrical is at our heart and our core — quality is intrinsic and scale is absolutely necessary," says Fish, who points out EIKON's mastering operations often require the creation of hundreds of versions for all formats and territories.
"The challenge for vendors with strong offerings is to retain very high-quality expectations and deliver the capacity changing release patterns demand."


Richard Fish, EIKON
Asset ready
While theatrical remains at the heart of EIKON's growth, the company is now also providing the same high-quality approach to streaming platforms who demand the same range of services and unparalleled attention to detail; particularly as use of immersive formats and high-end localisation is a major tool to drive subscription growth within individual territories.
Recently, the company has worked on titles including Coda for Apple, Tick, Tick… Boom! for Netflix, while also delivering titles such as King Richard and The Suicide Squad for Warner Bros across theatrical and HBO Max, facilitating both theatrical release and platform assets. "Our strong adherence to the standards of theatrical has allowed for the diversification of EIKON into premium SVoD," says Fish. "It's a demonstration of the two worlds complementing one another."
"Studios also have a requirement for us to be asset ready across all mediums," adds Fish, pointing to the hybrid content deal between Warner Bros and HBO Max. "We deliver the theatrical file, but we also know that in 30 to 45 days they will have a requirement for it to go to platform as well. These are slightly different workflows, but our whole infrastructure is geared towards doing that.
"We have a very joined up approach," he continues. "We don't have a localisation division and a mastering division and a theatrical division and a streaming division. We are one company that works towards the same goals. We have the same workflows in London as in Los Angeles, the same approach to service and quality. The foundation of our business is that we make sure we do everything with a high-quality threshold, we deliver properly and then we build and scale."