At EIKON, we are fiercely passionate about our industry and our business. We are also immensely proud of our independence. These beliefs have been key to our growth over the last 4 years. We are determined to ensure that we maintain a world class environment for our technology, our people and continue to expand our services worldwide to support our clients.
With this in mind EIKON are delighted to announce construction is well under way in our new 40,000 sq. ft facility at 2777 N Ontario Street, Burbank.
The Ontario Street facility will see EIKON move from its current base in Burbank and will complement the UK facility in Soho, London.
The new Los Angeles facility is a further significant mark in the growth of the EIKON business which will see the company deliver new technology and services, alongside our leading worldwide digital cinema and localisation.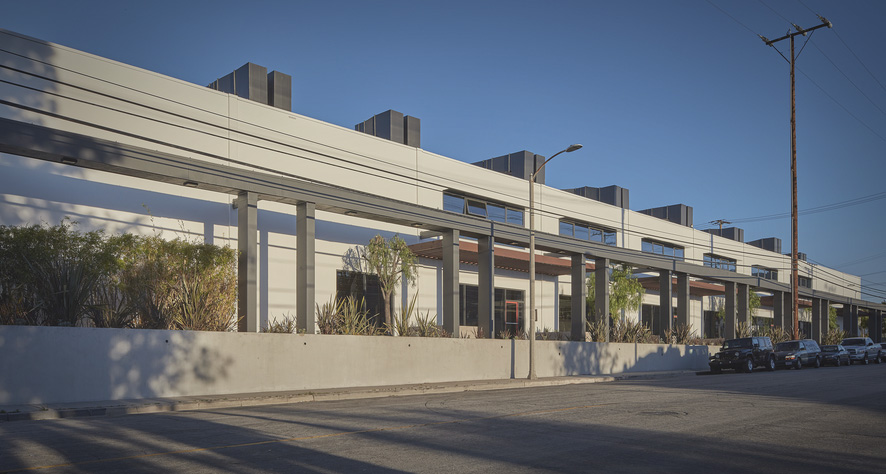 The new Ontario Street facility will be completed and become operational by mid-summer 2018. Highlights include:
Four industry leading digital cinema dedicated screening theatres including:

2 x 30-foot screens
2 x 20-foot screens
2K and 4K Xenon, 2K and 4K Laser projection and Dolby Vision
Switchable sound formats including ATMOS, DTS-X, 7.1 and 5.1

Four multipurpose media suites with optimum creative and editorial technology

Multiple HDR workflows – Including Dolby Vision, HDR 10 and HDR 10+
Dolby ATMOS (7.1.4) and DTS-X Audio encoding

45 localisation desks for Subtitling and Motion Graphics
Full Power and connectivity redundancy
Single Namespace SAN Infrastructure for global replication and redundancy
We will also be releasing our MOSEIK platform in July 2018 allowing for seamless integration into all current and future EIKON systems.
This system will embrace all the current EIKON systems including EIKON Campaign Management System (CMS); EIKON Localisation System (META), EIKON KDM System (EI-KDM) and EIKON Distribution Management (DISTRO).
It will also see the release throughout 2018 of further enhanced tools.
Dubbing Script Management and Creation
Project Tracking and Reporting
Expanded integration into customers internal systems and platforms.
Artificial Intelligence (AI) in localisation and image/audio recognition
Big data retrieval for marketing and trailer campaigns
Automated HDR image/audio QC and analysis
EIKON currently employ 100 people worldwide and will look to open an office in Asia in Q4 2018.